About Primary Eye & Vision Care
See the gallery

---
Eye care has been impacted tremendously by advances in technology in recent years. We place a high premium on having cutting edge examination and diagnostic equipment in our facilities. Our doctors and staff use these tools effectively and efficiently to detect, diagnose, manage, and prescribe eyecare and eyewear solutions for your every need. View the gallery to see what our offices have to offer.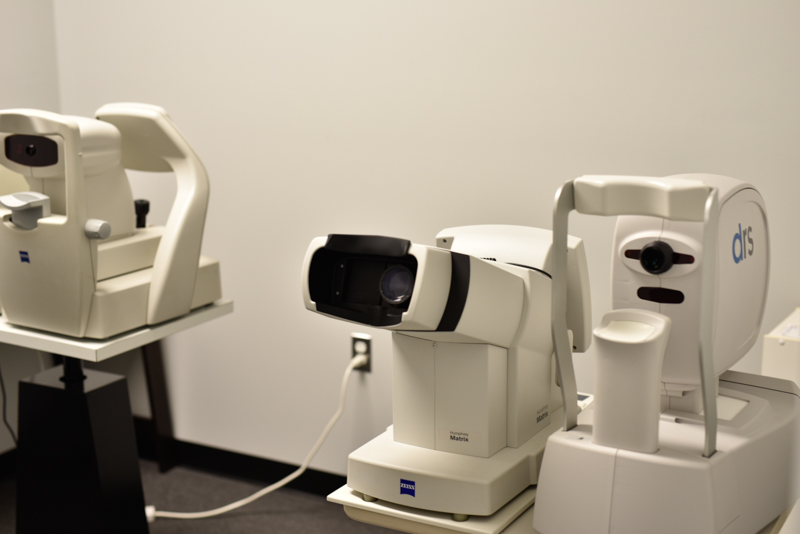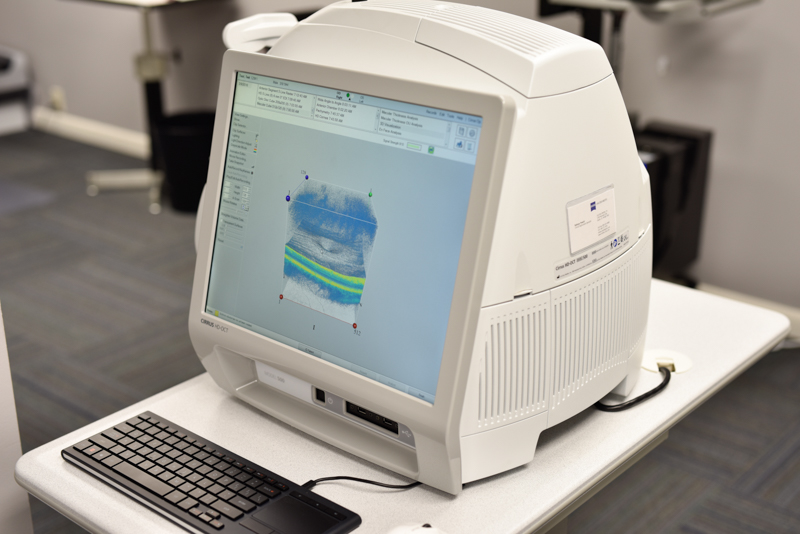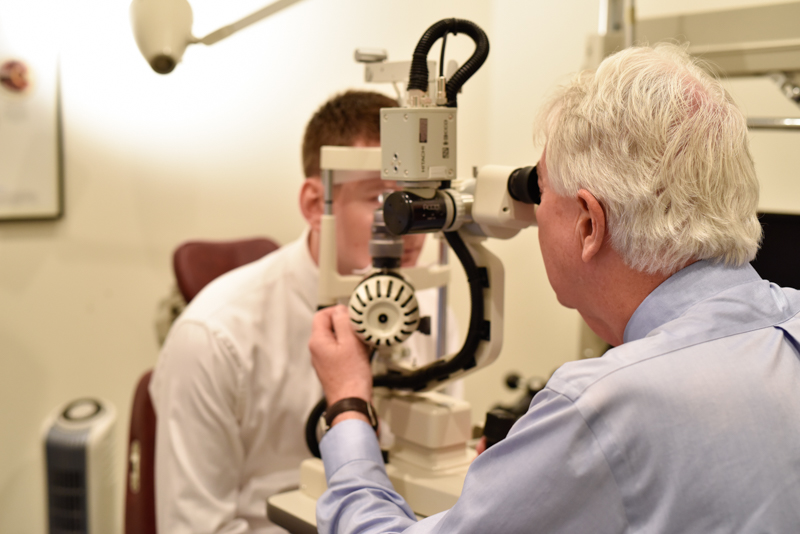 We pride ourselves on providing you with a technology-driven and incredibly detailed comprehensive eye exam to help determine your glasses and/or contact lens prescription, monitor your ocular health, and evaluate your binocular vision status.
As newer technology develops, we strive to provide the most up-to- date diagnostic testing to give you the best and most thorough exam you have ever had.
In addition to our modern examination services, we also offer the latest technology in regards to your glasses and contact lenses. We also have an in-house finishing lab where we can provide faster turn-around for your glasses at a lower cost yet not sacrifice quality. We may not always be the lowest price you can find, but we stand by our products and promise to deliver nothing but the quality you deserve.
Services
Payment for services is due at the time of service unless prior arrangements have been made.
Glasses
Ophthalmic frames may be returned for full credit within 60 days of purchase, provided that the frame is undamaged. There is no restocking fee. Ophthalmic lenses are customized to each individual patient and are not subject to refund. One courtesy remake will be provided within 60 days for any reason deemed appropriate by the prescribing physician.
Contact Lenses
Contact lenses may be returned for credit within 180 days of purchase if the boxes are unopened, unmarked, and free of damage.
You are in a good hands....